Decaan
In het middelbaar onderwijs moeten leerlingen vaak keuzes maken. De decaan begeleidt de leerling als hij in de onderbouw een profiel moet kiezen of zich in de bovenbouw oriënteert op een vervolgstudie of beroep.
Loopbaanoriëntatie en Begeleiding (LOB)
Vmbo
Om leerlingen te helpen met hun loopbaanoriëntatie krijgt elke leerling van het vmbo één of twee keer per jaar een LOB-gesprek met een docent/loopbaancoach. Na afloop maakt de leerling een kort verslag over dit gesprek. Dit verslag is onderdeel van zijn loopbaandossier dat een verplicht onderdeel van het examen is. Ook in de mentorlessen wordt aandacht besteed aan oriëntatie op vervolgopleidingen en beroepen. Opdrachten hierover worden verwerkt in het loopbaandossier.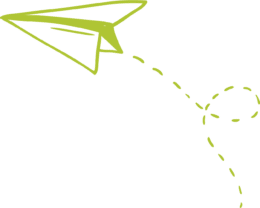 Loopbaanoriëntatie en -begeleiding (LOB)
Havo en atheneum
Havo- en atheneumleerlingen gaan in het derde leerjaar een profiel kiezen. Hoe kies je nu het juiste profiel? Voor sommige leerlingen is dat een lastige keuze. De decaan geeft lessen die voorbereiden op de profielkeuze, gaat in gesprek met de leerling en geeft tijdens de ouderavonden informatie over de verschillende profielen.
In leerjaar 4, 5 en 6 gaan leerlingen nadenken over hun vervolgstudie. Elk jaar heeft de leerling een gesprek met de decaan. Er wordt gewerkt aan een toekomstdossier. In dit dossier staan opdrachten die de leerling helpen om een goede keuze te maken voor een vervolgstudie. Ook geeft de decaan lessen over studiekeuze. Tijdens de ouderavonden krijgen ouders informatie over alles rondom studiekeuze.