Vmbo theoretische leerweg
Brugklas vmbo-tl/havo 
Leerlingen met een basisschooladvies voor vmbo-tl of vmbo-tl/havo komen in de brugklas vmbo-tl/havo. De lessen worden zowel in het havo/atheneum-gebouw als in het vmbo-gebouw gevolgd. Tijdens dit schooljaar wordt gekeken welk niveau het beste aansluit bij de leerling.
Er worden toetsen en cijfers gegeven op havo- en tl-niveau. Aan het eind van het schooljaar wordt op basis van de behaalde cijfers de keuze gemaakt om door te gaan naar de havo of vmbo-tl. 
Een eigen plek
De theoretische leerweg is een aparte afdeling binnen het vmbo. De tl-afdeling heeft een eigen onderbouwdomein en een eigen entree vanaf het schoolplein. Dit domein is een centrale, overzichtelijke plek waar eerstejaars leerlingen veel tijd doorbrengen. Wel zo duidelijk!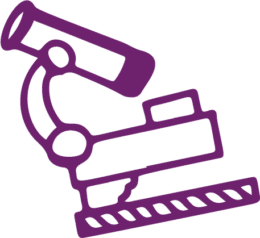 Domeinleren en thematisch onderwijs 
Je leert bij ons niet alleen uit leer- en werkboeken, maar je werkt ook aan vaardigheden zoals samenwerken, plannen en organiseren. Deze vaardigheden vinden wij belangrijk voor je verdere loopbaan. We helpen je om te leren leren en natuurlijk om je goed voor te bereiden op het vervolgonderwijs en toekomstige studiekeuze en beroep. Er wordt een viertal uren gewerkt aan studievaardigheden, talent en loopbaanontwikkeling onder begeleiding van een docent.
Op het domein wordt thematisch onderwijs gegeven. Een aantal vakken is thematisch aan elkaar gekoppeld in vak MMC (Mens, maatschappij en cultuur) en MNT (Mens, natuur en techniek). Dit om vakken meer in de context van het echte leven te plaatsen en om verbanden aan te brengen in de lesinhoud. De focus binnen deze lessen ligt op samenwerking, keuzevrijheid en eigenaarschap voor de leerling. Daarnaast hebben leerlingen reguliere lessen zoals Nederlands, wiskunde, techniek en muziek vanuit de bekende leslokalen.