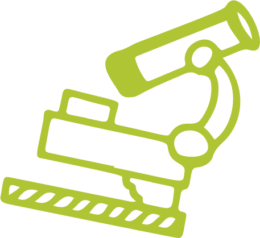 Havo en atheneum
Bovenbouw 
In de bovenbouw (leerjaar 4, 5 en 6) is er meer ruimte voor zelfwerkzaamheid en eigen verantwoordelijkheid. Naast klassikale instructies zijn er ook momenten van begeleide zelfstudie op het domein. Om de aansluiting met het hbo en universiteit optimaal te maken, is vanuit de overheid bepaald dat het vakkenpakket in de leerjaren 4, 5 en 6 opgebouwd is uit drie delen.
1) Het gemeenschappelijk deel (50%) 
Elke leerling volgt dezelfde vormende vakken zoals Nederlands, Engels, maatschappijleer, profielwerkstuk (PWS), cultureel kunstzinnige vorming (CKV) en lichamelijke opvoeding. Voor het atheneum komen hier nog twee vakken bij: een tweede moderne vreemde taal en Algemene Natuurwetenschappen (ANW).
2) Het profieldeel (30%) 
Dit is een samenhangend geheel van vakken die voorbereiden op een studie. De leerling kiest voor één van de vier profielen: 
Cultuur en maatschappij

E

conomie en maatschappij
Natuur en gezondheid
Natuur en techniek
3) Het vrije deel (20%) 
Om een profiel aan te vullen of te verbreden, kiest een leerling één of meer overige vakken of modules.