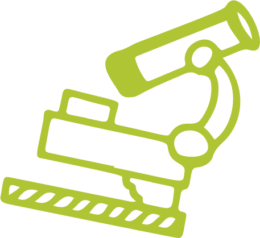 Stichting Meerscholen
Wij zijn Meerscholen. Tien scholen voor voortgezet onderwijs in de regio Amersfoort, Nijkerk en Bunschoten-Spakenburg. Meerscholen biedt alle leerlingen dichtbij huis goed onderwijs. Of je nu havo, praktijkonderwijs, gymnasium, vmbo-basis, vwo, vmbo-kader of mavo wil volgen; alles is mogelijk.
Bij Meerscholen geeft iedere school het onderwijs vorm vanuit de eigen onderwijsvisie en levensbeschouwelijke identiteit. Open katholiek of protestants-christelijk: leerlingen worden gestimuleerd hun eigen (geloofs)identiteit te ontwikkelen. Scholen, medewerkers en leerlingen bieden elkaar ruimte. We delen onze kennis en waarderen verschillen. Want juist daardoor kunnen we van elkaar leren en mee(r)groeien.
Er is nog meer dat ons bindt. Zo stellen we alles in dienst van de leerlingen: binnen de stichting en binnen de scholen. Hun toekomst staat centraal. We verzorgen kwalitatief goed onderwijs en stimuleren vertrouwen in jezelf en in de ander. Ook zien we het als een gezamenlijke opdracht om leerlingen bewust te maken van hun medeverantwoordelijkheid voor een betere, inclusievere en duurzame samenleving.
Die meerwaarde zie je terug in onze naam: Meerscholen. Omdat we samen meer kunnen. Meerscholen bestaat uit het Corlaer College, het Corderius College, Mavo Muurhuizen, het Nieuwe Eemland, het Oostwende College, het Farel College, Het Element, Accent Nijkerk, PR033college, het Taalcentrum en 't Hooghe Landt.